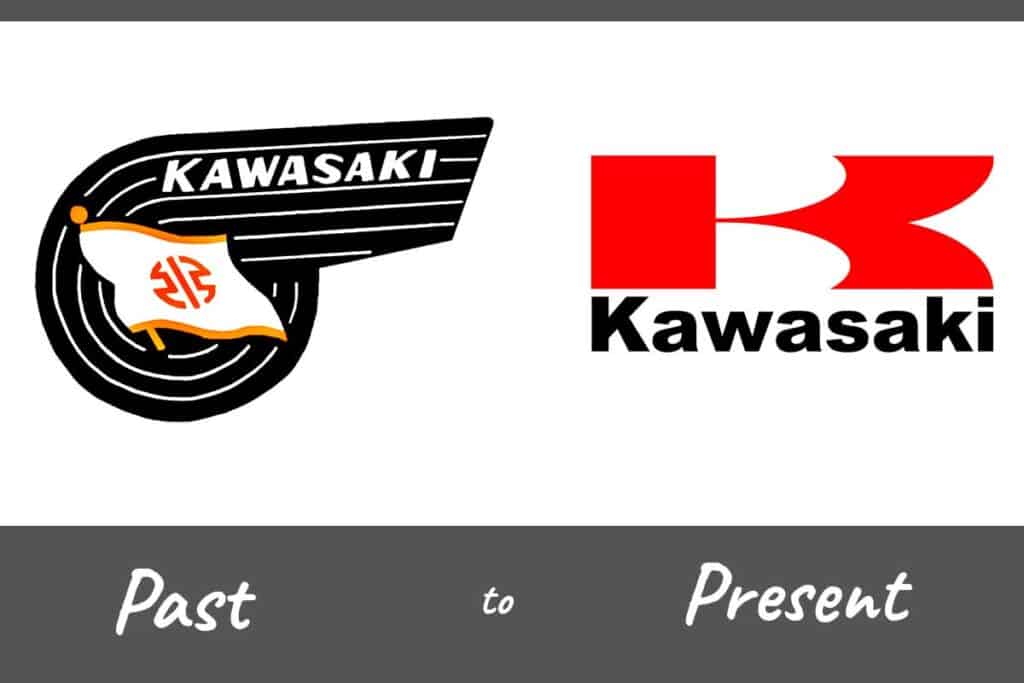 Kawasaki is a Japanese company that has been around for ages, over 100 years. Just like the Japanese company Suzuki, they didn't start out building motorcylces. (You can learn about the history of Suzuki in my post here.)
Shozo Kawasaki was the founder of Kawasaki. Born in 1837 in Kagoshima, Japan, he founded the Kawasaki Tsukiji Shipyard in 1878 at the age of 41.
Previous to that he had first started a business at 27 in the shipping industry which came to an end when a storm bought down his cargo ship.
Shozo Kawasaki died aged 75 in 1912. By that time the company had become incorporated and had grown significantly, not only in the shipping industry but diversifying into other areas such a steam locomotives and submarines.
Shozo Kawasaki died aged 75 in 1912. By that time the company had become incorporated and had grown significantly, not only in the shipping industry but diversifying into other areas such a steam locomotives and submarines.
They were fast becoming a global player and in 1969 they changed their name to Kawasaki Heavy Industries Ltd after merging there various different companies which covered air, land and sea industries.
From planes, to trains and submarines, Kawasaki were front runners of technology and have remained so to this day.
Motorbikes are a small part of the overall empire but they are huge players in the modern motorbike market as everyone knows.
They first started to venture into bikes in 1961 whilst based at their aircraft plant, and as a result they rolled out the B8 series motorbike in 1962.
It was 1963 that saw Kawasakis first motocross bike which was called the B8M. An apdaptation of the B8 for off road use. You can see more on the Kawasaki Dirt Bike timeline below.
source: kawasaki Global
Who Invented Kawasaki Dirt Bikes?
Most people who ask this question are probably actually wondering who started the Kawasaki company, of which we have just discussed, it was Shozo Kawasaki. But if you are specifically trying to find out who invented the Kawasaki Dirt Bike then there is no hard answer that I know of.
Dirt bikes weren't outright invented by Kawasaki, a chap called Siegfield Bettman was thought to have invented the first off road motorbike and that was back in 1914, 2 years after Shozo'z death.
By the time Kawasaki were rolling out their first dirt bike in 1963, Shozo was no longer with us and I suspect it would of been down to a team of designers that helped created the first Kawasaki Dirt Bike as I have never found a reference that singles out one individual.
Are Kawasaki Dirt Bikes Reliable?
A great question for anyone thinking of buying one of the Kawasaki range of dirt bikes and it is easily answered. With over 50 years of motorcycle building experience these guys should know how to build a decent dirt bike.
As a Japanese company, Kawasaki are known for manufacturing one of the best dirt bike engines on the market. These are reliable machines that win competitions at the highest level and a well maintained Kawasaki will last for decades.
Japan is no stranger to market leaders. It is home to 4 of the biggest dirt bike brands in the world, Kawasaki, Honda, Suzuki and Yamaha. Most people would of heard of all of these, if not for their motorbikes then as a brand that makes engines of some kind.
All of the top 4 are known for producing reliable bikes and all of them have had models that have sold millions over a period of decades giving them the reputation of quality long lasting bikes.
Personally I wouldn't hesitate buying a dirt bike under any one of these brands if it was the bike I wanted.
Why Are Kawasaki Dirt Bikes So Cheap?
Brand new Kawasaki dirt bikes are not really any cheaper then any of the other top 4 Japanese dirt bike brands.
Instead Kawasaki dirt bikes are priced reasonably and in line with comparable models from Honda, Suzuki and Yamaha.
Looking at the list below you can see they are not the cheapest or the most expensive but they are all within a few hundred dollars of equivalent models produced by the other leadings manufacturers.
Kawasaki KX450 – $9200
Honda CR450 – $9599
Suzuki RM-Z 450 – $9000
Yamaha YZ450f – $10,000
Buying a used Kawasaki dirt bike can offer cheaper prices but generally you get what you pay for.
Looking right now on eBay you can get a KX that was made in 2018 for around $4500 and even a KX from 1989 is going for $5500.
You can see that these bikes hold their price well and as long as it's been well maintained a dirt bike from Kawasaki will go one forever.
So in regards to people asking why they are so cheap… I don't get it. Maybe you are looking at a stolen bike or one with big problems.
I would agree these bikes can be great value when you think you can literally get decades worth of riding out of one, but they are of average price compared to the rest of the market.
Now would probably be a good time to mention my post – The Ultimate Used Dirt Bike Buyers Guide with Checklist. It is worth checking out if you are after a used Kawasaki dirt bike to make sure you know what to ask, how to avoid a problem and making sure you only pay what the bike is worth.
Kawasaki Dirt Bike Timeline – Old and New
Starting right back at the beginning in 1963, I have listed all Kawasaki dirt bike models from then until now. I have also included some notes to include relevant info along the way.
| | | |
| --- | --- | --- |
| Year | Model | Notes |
| 1963 | B8 M | The very first Kawasaki dirt bike |
| 1968 | F21 M | Changed from red to green in 1969 |
| 1970 | G31 M Centurion | |
| 1974 | KX250 | The first of the KX models that are still going strong today. The start of era. |
| 1975 | KX250 A-2 | |
| 1977 | KX250 A-3 | Only 1600 of these made |
| 1978 | KL250 C | in production til 1983 |
| 1978 | KX250 A-4 | |
| 1979 | KX250 A-5 | |
| 1979 | KX80 | |
| 1980 | KX250 A-6 | |
| 1980 | KDX175 | |
| 1982 | KX125 | |
| 1983 | KDX200 | in production til 2006 |
| 1983 | KDX A1 | |
| 1984 | KLR250 | in production til 2005 |
| 1984 | KDX A2 | |
| 1985 | KDX A3 | |
| 1986 | KMX125 | in production til 2004 |
| 1986 | KDX C1 | c series ran from 86-88 |
| 1987 | KLR 650 | in production til 2018 |
| 1989 | KDX E1 | e series ran from 89-94 |
| 1995 | KDX H1 | h series ran from 95-06 |
| 1997 | KDX 220 | |
| 2004 | KX250 F | |
| 2006 | KLX250 S | |
| 2006 | KX450 F | 4 gears |
| 2007 | KX450 F | 5 gears |
| 2019 | KX450 | four stroke but no F |
| 2019 | KLX450 R | road legal |
Most of these models are a progression or adaptation of previous versions and the most known today is the KX. The KX is a jewel in the crown for Kawasaki, and 2021 sees yet another new model for this champion machine.
A good history for the KX250 can be found here and if you want to check out the latest models then head over to Kawasaki.com
What Kawasaki Dirt Bikes Have Electric Start
I know an electric start is cool, but there is something about kicking over a dirt bike that wins me everytime. Anyway..
The 2021 model of the KX250 and KX450 both now have electric starts. Available to by from August 2020, the KX250 is price at $8299.00 and the KX450 at $9399.99
Heres a link to the Kawasaki website for the new KX250 model
When Did Kawasaki Dirt Bikes Go Fuel Injected
2009 was the year and the KX450F was the first Kawasaki dirt bike to go fuel injected. The success saw Kawasaki roll it out across the KX range as the peformance increase was highly rated amongst its riders.
A dirt bike engine with fuel injection responds better and reduces hesitation after a jump.
For those of you who are wondering what the difference is between fuel injection and none: Fuel injection eliminates the use of the carb, instead the fuel is 'injected' directly, with the amount needed being monitored by an eletrical system known as the ECU.
The ECU has sensors present for fuel and air, as well as monitoring the engines temperature level. It then adjusts things accordingly.
Kawasaki Dirt Bikes For 10 Year Olds
There are 3 main options for 10 years old and it will depend largley on the previous riding experience of the rider.
First time riders would suit the KX65 or KX85 and riders with more experience may be a fit for the KX100. These are the models available in Kawasakis mini motocross range which have a proven track record in their quality and performance.
As a 10 year old rider their is a high chance they are new to the sport and if this is the case then you should probably wish to explore the smaller sized engines.
That said I know some 10 year olds nowadays can be quite tall ( I have one myself and i'm sure I wasn't that big at his age!) So the KX85 or even the KX100 could be the right fit.
Another consideration with the size of engine is thinking about what the dirt bike will be used for. If it is just recreational then fine, but if you are looking to get into the motocross sport then starting on a smaller machine will put you into that class and enable the rider to gain experience before moving up.
There are no hard and fast rules so get the 10 year old a test ride to make your mind up. Check more info for the KX65 here, you will be able toclick and view larger models too.